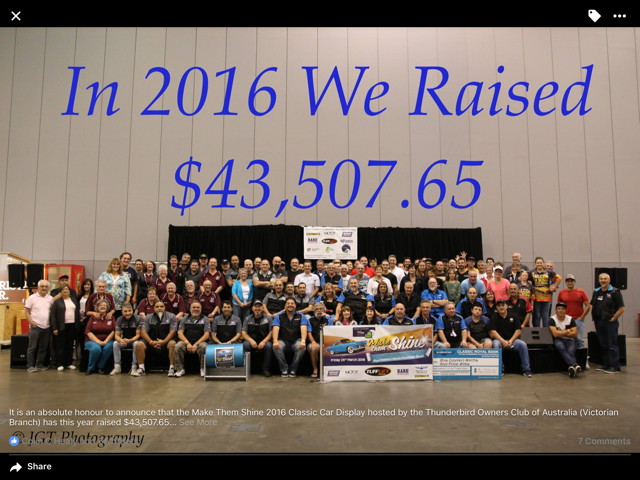 The photos were taken at the Classic Car Display which is part of Kids Day Out at the Melbourne Convention Centre.
The Classic Car Display was organised by the Thunderbird Owners Club of Australia and this year raised $34,000 for the Childrens Hospital.
One car from CHACA took part that allowed people to be photographed in the Auburn for a gold coin donation.
Note: To enlarge pictures just click on them
Regards Esther